The Tronxy X5SA is a good-quality, budget-friendly 3D printer that is ideal for people who have some 3D printing experience. However, it does have some flaws, and that is why I am going to show you the best Tronxy X5SA upgrades and ideas.
You can fix many of the issues with the X5SA with modifications to the printer, and the good news is you can do most of these yourself.
I'll show you the benefits of upgrading this 3D printer, the best upgrades for increased performance and usability, and I'll answer some questions about the Tronxy X5SA at the end.
The table below gives a brief overview of my top upgrades for this 3D printer.
At a Glance: 6 Best Tronxy X5SA Upgrades and Ideas
What is the Tronxy X5SA 3D Printer?
The Tronxy X5SA is a 3D printer that is aimed at those who have some experience of using a 3D printer.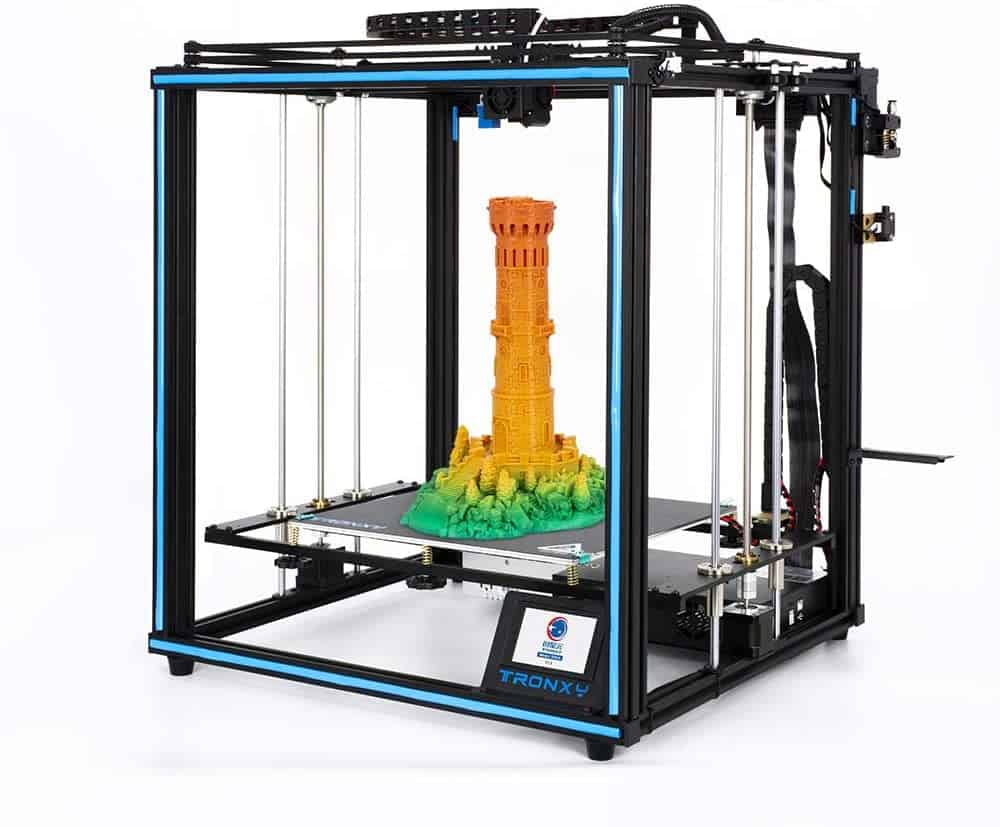 While many beginner-friendly 3D printers are available – for example, the Prusa MK3 – the Tronxy X5SA does have a bit of a learning curve. I'm not saying that the X5SA is a poor printer, but certain features make it a more complicated device to use for novices.
This includes things such as the process for tensioning the belt, the fluctuations and changes in temperature, the spool holder's location, and the fan duct's performance. At first glance, it seems like these issues cause significant problems for this 3D printer, and while they can do, the overall performance can be improved with some choice upgrades.
Not everything is terrible about the Tronxy X5SA. Given its affordable price, you do get a competent machine. Some of the best features of the X5SA include:
Auto bed-leveling system
Touchscreen interface
Filament run-out detection
Good build volume of 330 x 330 x 400 mm
Decent print speeds and print quality
Benefits of upgrading your Tronxy X5SA
While the Tronxy X5SA is a particularly poor printer, there are some benefits to upgrading and modifying your machine.
Enhanced print quality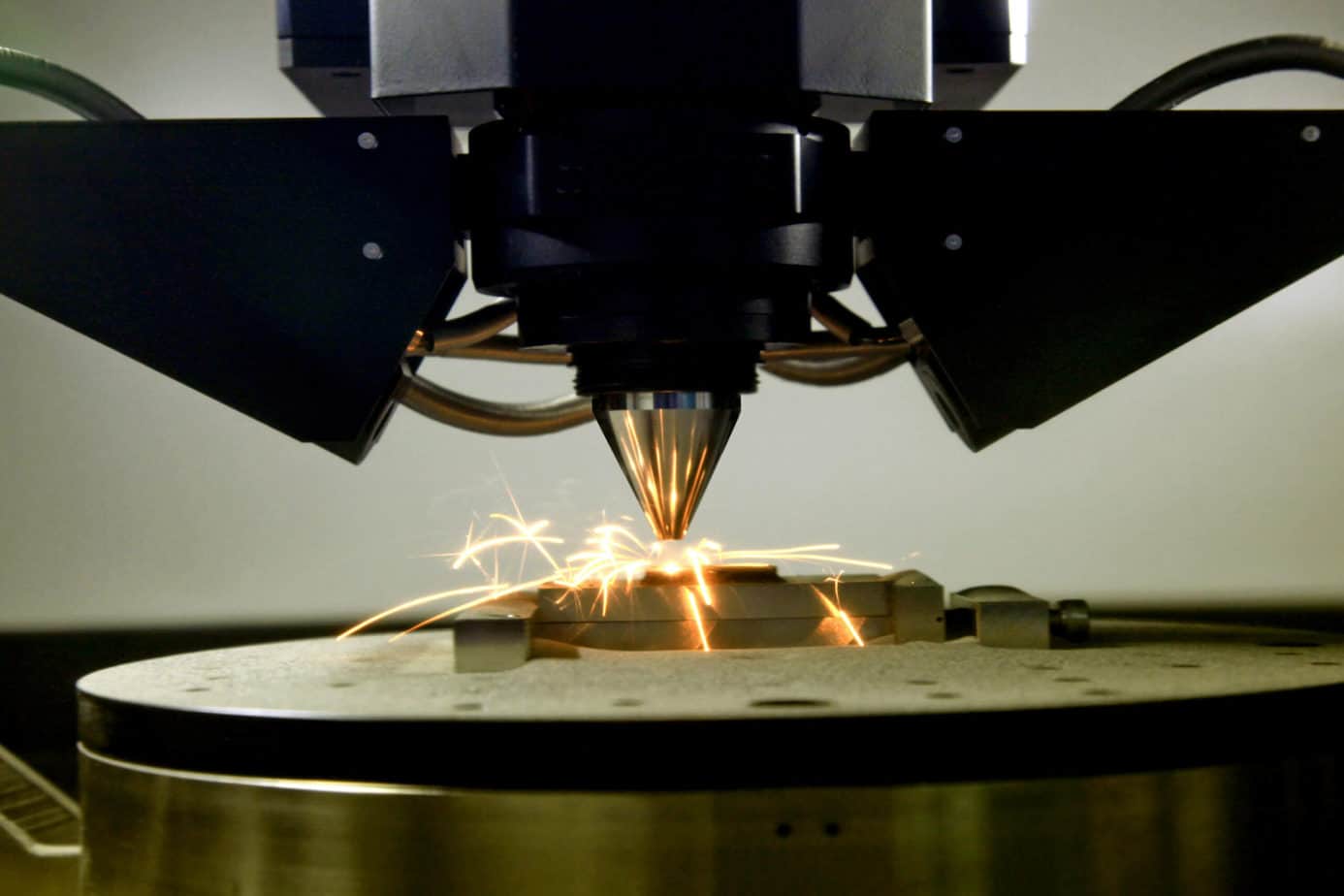 While the print quality on the Tronxy X5SA is good, it can be improved by making some upgrades and modifications.
Some people find this 3D printer difficult because of the temperature fluctuations that can spoil the finish of printed objects. The Tronxy X5SA is well-known for having inconsistent temperatures; however, by adding in a hot end upgrade, you can stabilize the temperature of this 3D printer.
This will enhance the overall quality of your 3D printed objects and models.
Easier operation
As I mentioned earlier, the Tronxy X5SA isn't a particularly beginner-friendly 3D printer. You don't need years of 3D printing experience to use the Tronxy X5SA, but it can be challenging for novices as a result of various performance issues.
The difficulty is offset by the incredibly cost-effective nature of this 3D printer compared, and this is where upgrading it has the most impact.
With certain upgrades and mods, the X5SA can become a much easier 3D printer to use compared to other models in its price range. This helps it become more accessible to a broader range of enthusiasts; however, adding modifications and upgrading parts and components isn't always the most beginner-friendly task.
Extended functionality
Lastly, modifying your Tronxy X5SA can help extend the overall functionality of this printer.
This means allowing the printer to carry out tasks more effectively and bringing in completely new features. Enhancing the functionality of your 3D printer can help to turn a pretty basic model that doesn't cost much money into a very powerful machine.
As you move on with your 3D printing journey, modifying and upgrading your printer can be as addictive as printing objects and models.
Selection criteria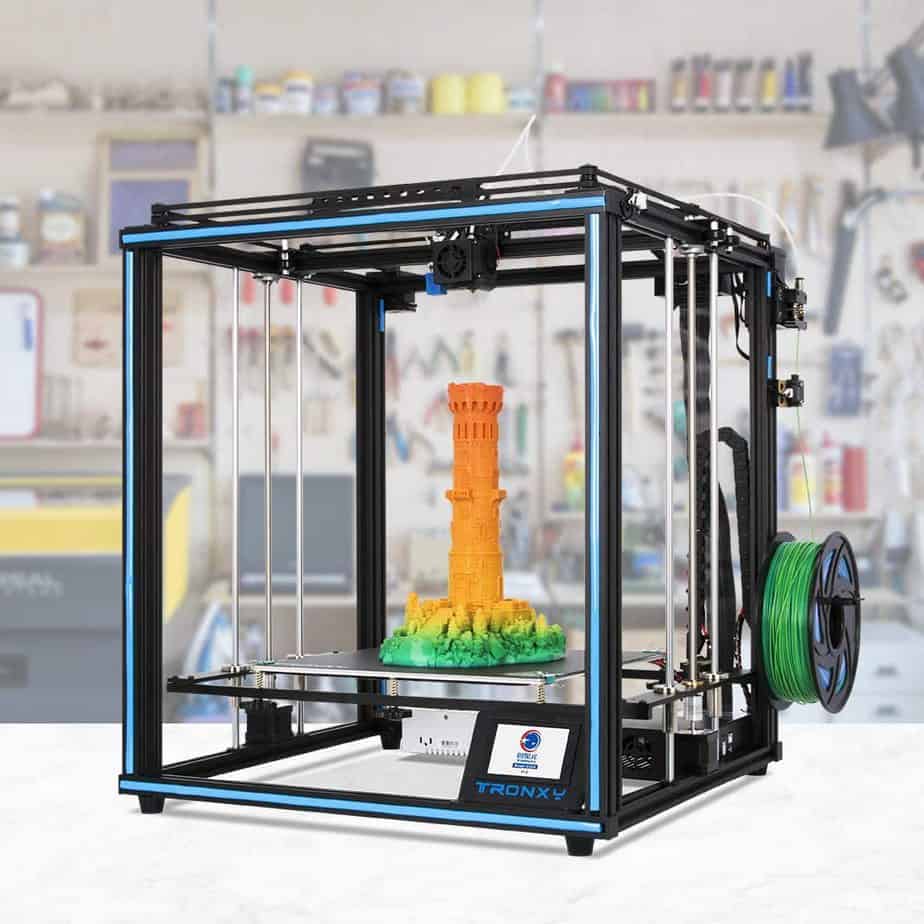 The Tronxy X5SA is a very capable printer that can handle many 3D printing tasks, from printing off larger objects to miniatures. When it came to choosing which upgrades I included in my list, I applied some criteria, which included:
Cost-effectiveness:
All the upgrades on my list can be carried out without spending a lot of money. Even though the X5SA is a budget printer, if you need to shell out for many upgrades, you would be better buying a more expensive printer initially.
Straightforward installation:
Most of the modifications and upgrades I have listed are easy to install on your Tronxy X5SA 3D printer.
Significant impact:
I haven't included any upgrades that have little effect on your Tronxy X5SA, and all the modifications on my list will greatly improve your 3D printer.
6 Best Tronxy X5SA Upgrades and Ideas
These are my top choices for the best upgrades you can make to the Tronxy X5SA.
Belt Tensioner – Best Tronxy X5SA upgrade for more accurate printing
The Tronxy X5SA is a CoreXY 3D printer, which means that it differs from a Cartesian 3D printer as the belts move in different planes.
However, while the overall print quality on the X5SA is good, it can be hampered by the difficulty in tensioning the belts. A loose belt dramatically impacts the accuracy of the print head. Belt tensioning is an essential aspect of creating accurate 3D printing objects and models, as, without it, your prints will not be as accurate, and they might even be incomplete.
With this belt tensioner upgrade for the Tronxy X5SA, you can easily tension the belts on this 3D printer and give yourself a better chance of producing high-quality prints.
The upgrade attaches a belt tensioner to the stepper motor for easier access and control. It is a straightforward modification. There are five 3D printable parts, so you won't be overwhelmed with putting this upgrade together. But, overall, it will make a significant difference to how your Tronxy X5SA performs.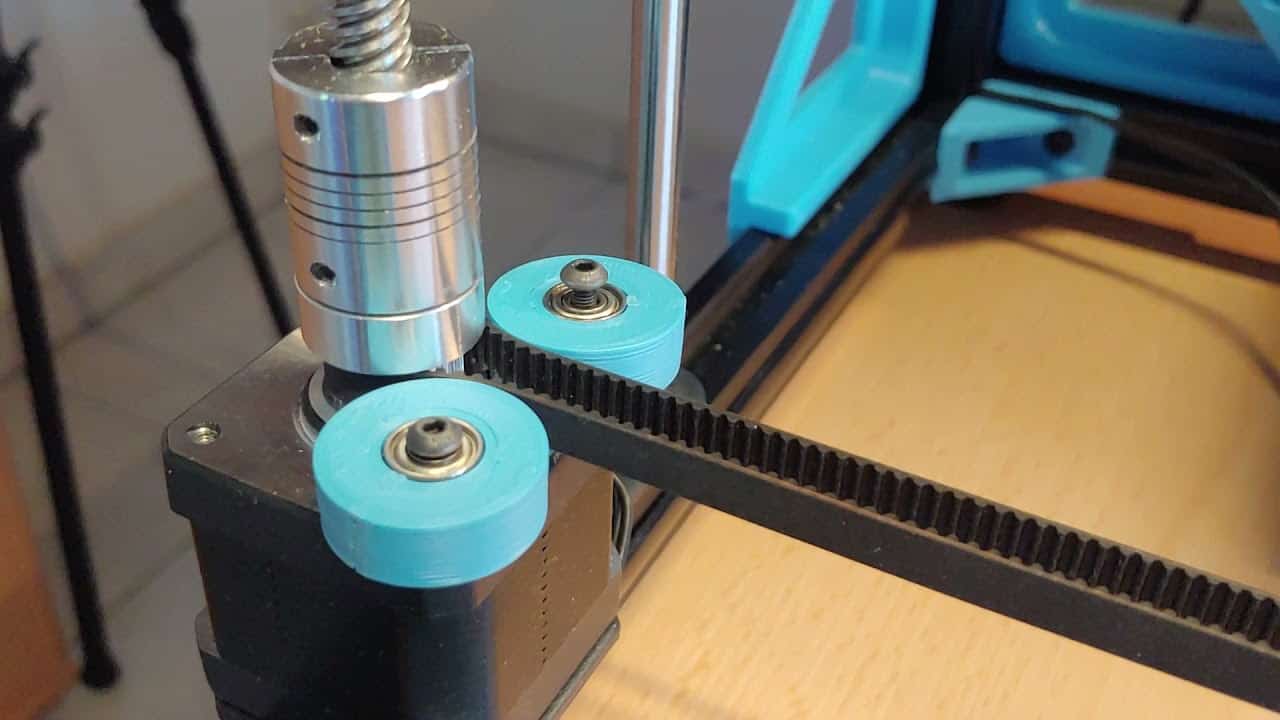 Pros
Upgrade that improves overall print quality
Easy to print and install on your X5SA
Beginners can carry it out
Cons
You may need extra screws for installation
Fan Duct – Best Tronxy X5SA upgrade for better cooling
One of the main complaints about the Tronxy X5SA is the stock fan, and it is consistently cited as one of the poorer parts of this 3D printer. This is why a fan duct upgrade is essential for enhancing the overall performance of your printer.
The fan is an integral component of any 3D printer, and the duct helps to ensure smooth airflow between the fan and the nozzle. Cooling printed models quickly will help to improve the quality of your prints.
This reasonably straightforward fan duct upgrade supports both 4010 and 4020 fans, and you can even use old screws too. Unfortunately, there are overhangs with this design that can increase the difficulty of this modification. However, this is something that will noticeably benefit your 3D printer by improving print quality.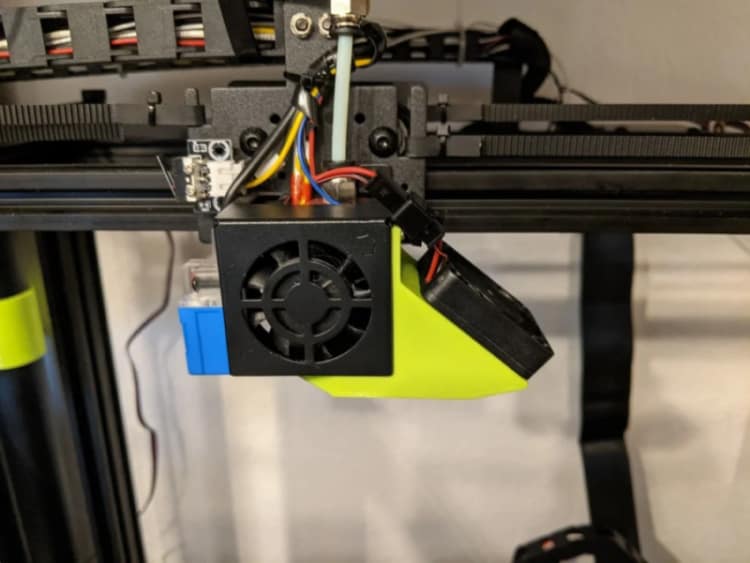 Pros
Will improve the finish of your printed objects
It doesn't require many items or parts
It should be straightforward to print for most people
Cons
The overhangs in the design might be challenging to new users
Spool Holder – Best Tronxy X5SA upgrade for a better spool location
The 'out of the box' version of the Tronxy X5SA uses a Bowden setup, which means the extruder is mounted on the printer's frame. This does have a few advantages, including allowing for a larger build volume, and the reduced weight can result in cleaner movement.
However, many people change their X5SA to a direct drive setup (see below), which can enhance reliability and work with different filament types.
The default spool holder position on this 3D printer is below the extruder, but if you switch to a direct drive operation, it is preferable to have it above the extruder. This is where the spool holder modification comes in.
This upgrade places the spool holder above the extruder and makes your 3D printer ready for a direct drive setup, where the filament is pushed down. You need to print this modification with supports, but it is pretty easy to add this spool holder upgrade to your Tronxy X5SA.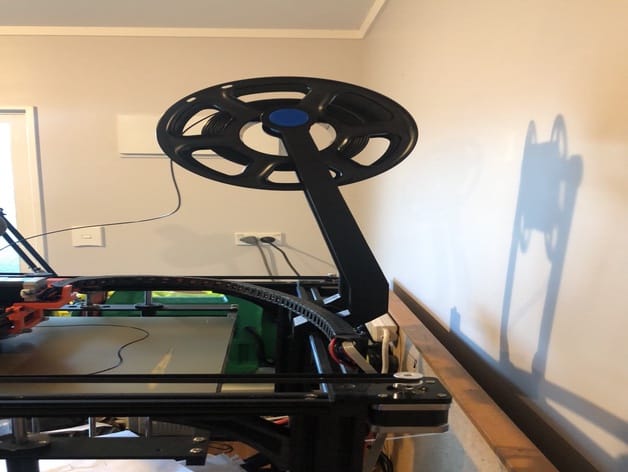 Pros
Moves the spool holder to a better position for a direct drive set up
Increases the usability of the Tronxy X5SA
Cons
You need to print this modification with supports
Direct Drive Extruder – Best Tronxy X5SA upgrade for fixing hot end jams
I mentioned above that converting your 3D printer to a direct drive setup has several benefits, including reliability and working with more filaments. Modifying the spool holder is essential for this, and if you do want to move to this design, the Direct Drive Extruder modification is how you do it.
One of the big advantages of this Direct Drive Extruder upgrade is that it is easier to fix hot end jams and keep your 3D printing operating smoothly and efficiently. This is the most expensive upgrade on my list, and while it doesn't cost a ton of money, there are several parts you need to complete this modification. The good news is that you can recycle and reuse specific parts of the X5SA, such as the extruder stepper motor, which will cut down on the cost.
Also, you'll need to disassemble your current setup, and it can be pretty time-consuming.
However, if you want to convert to a direct drive printing method, this upgrade is well worth it.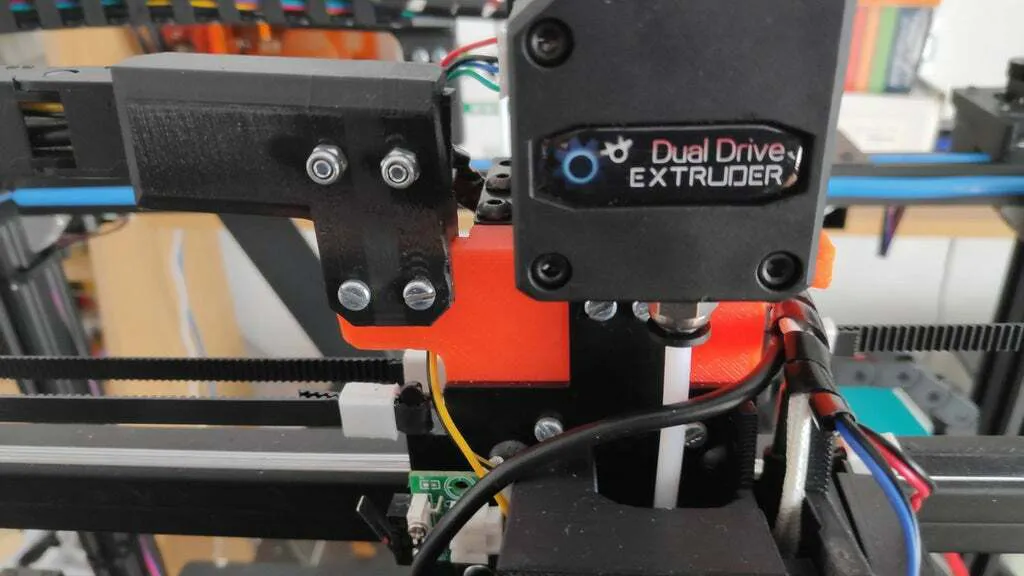 Pros
Excellent way of changing to a Direct Drive setup
It will make fixing hot end jams easier
You can reuse parts on your existing X5SA printer
Cons
This costs more money than other upgrades
Filament guide – Best Tronxy X5SA upgrade to guide filament smoothly
The filament guide upgrade for the Tronxy X5SA gives the advantage of a smooth route from the spool to the extruder. It helps to reduce any chances of the filament getting tangled or stuck in the various moving (or stationary) parts of the 3D printer.
Filament guides aren't generally a feature that you find on the stock versions of most 3D printers; however, the good news is that they are a straightforward upgrade. Adding one onto your Tronxy X5SA can result in a smoother filament flow, which will also help enhance your printer's overall quality and efficiency.
This upgrade is compatible with any 1.75mm filament and only consists of three separate parts.
Suppose you want to add on a simple modification and upgrade to the Tronxy X5SA. In that case, a filament guide is an excellent place to start.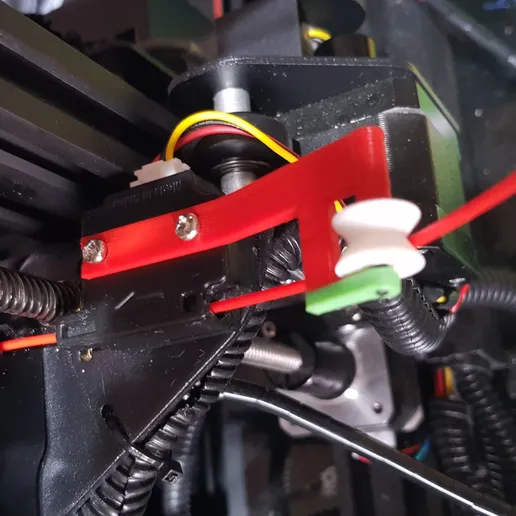 Pros
A straightforward method of upgrading your Tronxy X5SA
It will help guide filament from the spool to the extruder
It only consists of three parts
Cons
No cons with the upgrade, but it should be on the 3D printer as standard
E3D hot end Adapter – Best Tronxy X5SA upgrade for consistent temperatures
A common complaint with the Tronxy X5SA is the temperature fluctuations, resulting in inconsistent printed objects and limiting the filament types you can work with.
This is why many people upgrade to the E3D hot end Adapter, which produces a much more consistent temperature and reduces the chances of the temperature fluctuating.
Modifying your 3D printer in this way not only enhances the quality of your prints but can allow you to work with different filaments that require higher temperatures. For example, this upgrade to your Tronxy X5SA gives it a maximum temperature of 285 °C, which means you can print with Nylon filament.
This can be quite an expensive upgrade (like the Direct Drive Extruder), but in terms of extending the functionality and enhancing the print quality of your Tronxy X5SA, it is a highly recommended modification.
Pros
Reduces fluctuations in temperature when printing
Allows you to work with different filament types
Improves reliability, consistent, and quality in the printing process
Cons
This is quite an expensive upgrade for the Tronxy X5SA.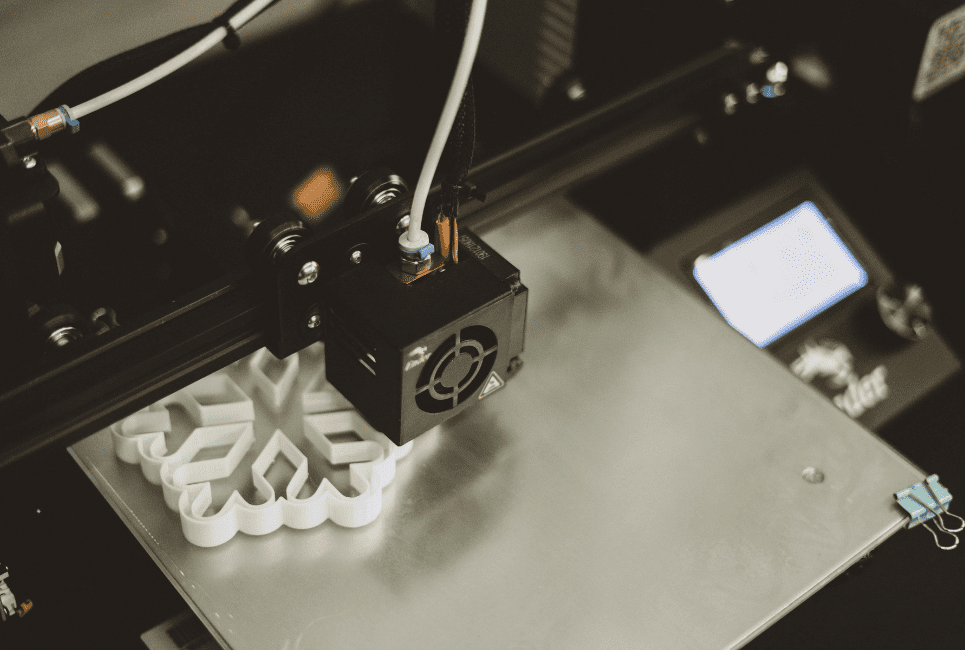 Frequently Asked Questions
Question: Can I upgrade the Tronxy X5SA?
Answer: Yes. The Tronxy X5SA is an affordable 3D printer where you can enhance the functionality and performance with some easy to install upgrades.
Question: Will upgrading the Tronxy X5SA cost a lot of money?
Answer: No. If you buy ready-made parts of the Tronxy X5SA, this could cost much more money, but if you print your own upgrades, this can be done very cheaply.
Question: Does the Tronxy X5SA have a Bowden or direct drive setup?
Answer: By default, the Tronxy X5SA has a Bowden setup. This means the extruder is mounted on the printer's frame and allows for a larger build volume and smoother motion. You can modify the X5SA to a direct drive set up for increased reliability and enable you to work with more filaments.
Question: What materials can the Tronxy X5SA work with?
Answer: The Tronxy X5SA can print with a range of filaments. This includes ABS, PLA, TPU, Nylon, Carbon Fiber, PVC, and HIPS.
Question: Is the Tronxy X5SA an affordable printer?
Answer: Yes. Compared to many other 3D printers, the Tronxy X5SA is very cost-effective and, while it is aimed at more experienced users, modifying the printer can make it more user-friendly.
Question: What is the best upgrade idea for the Tronxy X5SA?
Answer: There are many great upgrades for the Tronxy X5SA; however, I would recommend upgrading the Belt Tensioner, Fan Duct, and E3D hotend Adapter as the most important.
Which are the Best Tronxy X5SA Upgrades and Ideas?
The Tronxy X5SA is an excellent 3D printer available at an affordable price. However, it does have some issues that you don't find in some higher-end printers, but luckily, they can be overcome with some upgrades and modifications.
My top picks for the best upgrades for the Tronxy X5SA are:
With these upgrades, you can turn an already good, budget-friendly 3D printer into a much more powerful and reliable machine.